Hi, fashion lovers!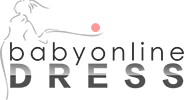 I already published two articles about online shop,

Baby online dress

and today I'll skip the introduction of the online store. You can read that article

here ; here

!
Today we will talk about something amazing, because the main wedding season is coming up. I really hope you fashionistas will enjoy today, when I will talk about new store and dresses I am about to share with you. If that topic interests you, feel free to read on.
With variety of designs and colors, with a dress from Baby online dress
any bridesmaid is going to steal the show and the spotlight and that important evening. When it comes to bridesmaid dresses, which is something I wanted to pay some special attention today in this particular post, there are so many trendy options in case you are a bridesmaid or a bride searching for something perfect for their bridesmaids.