Hi, fashion lovers!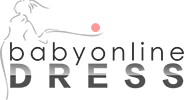 I already published an article about the site called
Baby online dress
last week and today I'll skip the introduction of the online store. You can read that article
here
!
In today's post I will recommend you to check their offe
r and check
sexy bikinis online
too.
If you want to shine
on some special pool or beach party
,
Babyonlinedress
is perfect
solution.
I am sure that you can find everything you need. They have a huge selection of great quality
elegant
and popular swimwears and of course dresses
.
You can choose different colors and designs. So hurry up and find your perfect
item
.
Let me know what do you think?
What is your favourite
? I'd love to hear what you think. I will wait your comments and now
I will show you my fave
items
.